Hello, I'm Gerard Groarke.
I qualified as a barrister in 2000 and have been in private practice in Ireland since 2002, working on behalf of a range of individual and corporate clients.
I have a broad practice encompassing everything from commercial property disputes to murder trials. My interest lies in courtroom trial work (I am an Internationally Accredited Advanced Advocacy Instructor) rather than in any specific field of law. You can read more about my Litigation & ADR work and my teaching of Advanced Advocacy below.
My office uses a range of modern technology to provide legal advice and court documents quickly and efficiently. The legal profession is not known for its embrace of technology and I have achieved a number of 'firsts' in technology adoption at the Irish Bar. You can read more about the technology I use below.
In a voluntary capacity I have assisted the Bar Council of Ireland with GDPR Compliance, with Advanced Advocacy training, and with a number of Continuing Professional Development presentations aimed at improving technology competence within the Bar of Ireland. You can learn more about my voluntary work and other interests on my LinkedIn page.
litigation work
Since 2002 I've been working in litigation across the commercial, civil, and criminal courts.
Broadly speaking my work (and the work of barristers generally) involves client consultation, devising strategy, drafting of formal pleadings and associated court documentation, and conducting courtroom advocacy and/or settlement negotiations.
I am fortunate to have been able to build a general practice, meaning that I am as comfortable in the commercial courts as I am in the criminal courts. My work over the years has been an interesting mix – involving murder trials, corporate conflict, rural Irish land disputes, 'David -v- Goliath' clashes, commercial property brawls, employment conflicts, injunctions, and plenty of other kinds of fights, contests, and scraps.
I have been lucky enough to represent clients of all shapes and sizes – from vulnerable individuals to multinational corporations, small businesses to semi-state enterprises, and local heroes to government departments. I have also been honoured to be asked to act on behalf of fellow barristers and solicitors in disputes of various types.
My litigation practice covers the Circuit Court, High Court, Central Criminal Court, Court of Appeal, and Supreme Court.
ADR WOrk
In parallel to working in litigation, I have also been involved in a wide variety of arbitrations, mediations and (of course) negotiations. These generally arise where either (a) the contract between the parties contains an arbitration clause, or (b) the dispute is one which is more suited to a mediated resolution than it is to litigation.
I have been engaged to act in a wide variety of arbitrations, including disputes about insurance contracts, sale of goods contracts, professional service contracts, construction contracts, employment contracts, and so on. I have also mediated a wide variety of disputes to a successful conclusion.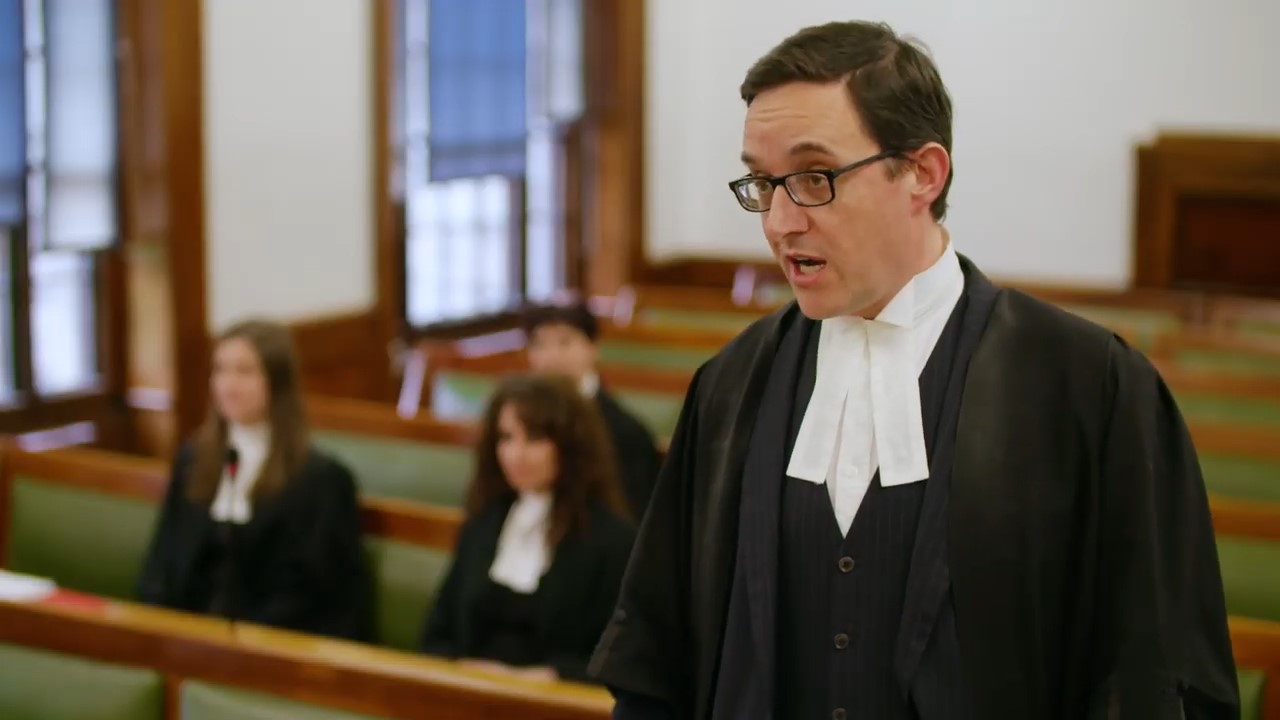 Advanced Advocacy
Advocacy is the art of persuasion, whether that be in written or oral form. In a courtroom context, advocacy is the skill lawyers use to persuade judges and juries that they should win their case, to elicit favourable evidence from their own witnesses in a logical, clear and non-leading manner, and to conduct cross-examinations that damage (sometimes devastatingly) their opponent's case.
Great advocacy requires a number of distinct skills – exhaustive case preparation, thorough knowledge of the rules of evidence and procedure, and a disciplined approach to 'on your feet' work in court. A lot of this comes with experience but to really excel at advocacy it is advisable to engage in formal training where (no matter how good you were to begin with) your skills will be improved.
Based on my litigation experience and my participation in a number of accreditation modules, I have become an Internationally Accredited Advanced Advocacy Instructor. I am now regularly called upon to teach courtroom advocacy skills to senior and junior barristers in Ireland and internationally, which I do on a voluntary basis without payment.
technology
I use a wide range of cutting-edge technologies in my practice to deliver efficient and cost-effective litigation and ADR services. Lawyers are not known for their embrace of modern ways, which has led to a number of firsts for me.
I am the first barrister in Ireland to go entirely paperless and have operated a fully paperless office for several years. This brings a number of advantages for clients – I have instant access to all instructions and case papers, and to my case notes and legal research, and am accordingly able to turn work around extremely quickly when the need arises.
I am (I believe) also the first barrister in Ireland to custom-build a document automation solution to speed up the drafting process. Before you get the idea that I let a robot do my work, let me clarify. My solution populates only the 'boilerplate' elements of draft court documents, leaving the 'bespoke' elements for me to complete. Using the artificial intelligence that I have built into the system, I can generate an entire suite of documents for a given type of dispute in seconds. Not only does this save a huge amount of time – it also cuts down significantly on the common errors often seen in 'copy and paste' drafting. This brings obvious benefits for clients, including a further reduction in work turnaround time when the need arises.
I am the first barrister in Ireland to provide a customised and direct upload facility to enable solicitors and DPA clients to upload instructions and multimedia directly to my office. That, in fact, is why I built a website in the first place – I needed somewhere to host the upload link! This (again) is a huge time saver – enabling instructing solicitors and DPA clients to transfer case materials directly from their computers onto my system without printing or e-mailing.
When working as a member of a litigation team, I am equipped to share asynchronous updates with my team members, and also equipped to provide (and receive) a live feed of what is happening in court at any given moment. My system enables me to provide (and receive) suggestions, lines of questioning, and relevant legal research directly to/from a colleague who is on his/her feet at that precise moment. We don't tug each others gowns anymore, or pass scribbled notes, or whisper furtively while blocking the court audio recording system with one hand…
Through these and other innovations my practice has developed into a lean operation with a small team of support staff and a number of automated processes that drive greater efficiency and increase the time available to me for heavy legal work.
I have presented to various professional organisations in Ireland and internationally in relation to various aspects of the technology that I use and the ways in which I use it. Due to increased interest and repeated requests for information I saw fit to set up Paperless Academy (where I teach lawyers how to become vastly more efficient by going paperless) and smartlegal (where I build automations that can save general practice lawyers large amounts of time on a daily basis).